Telegram Member Adder Download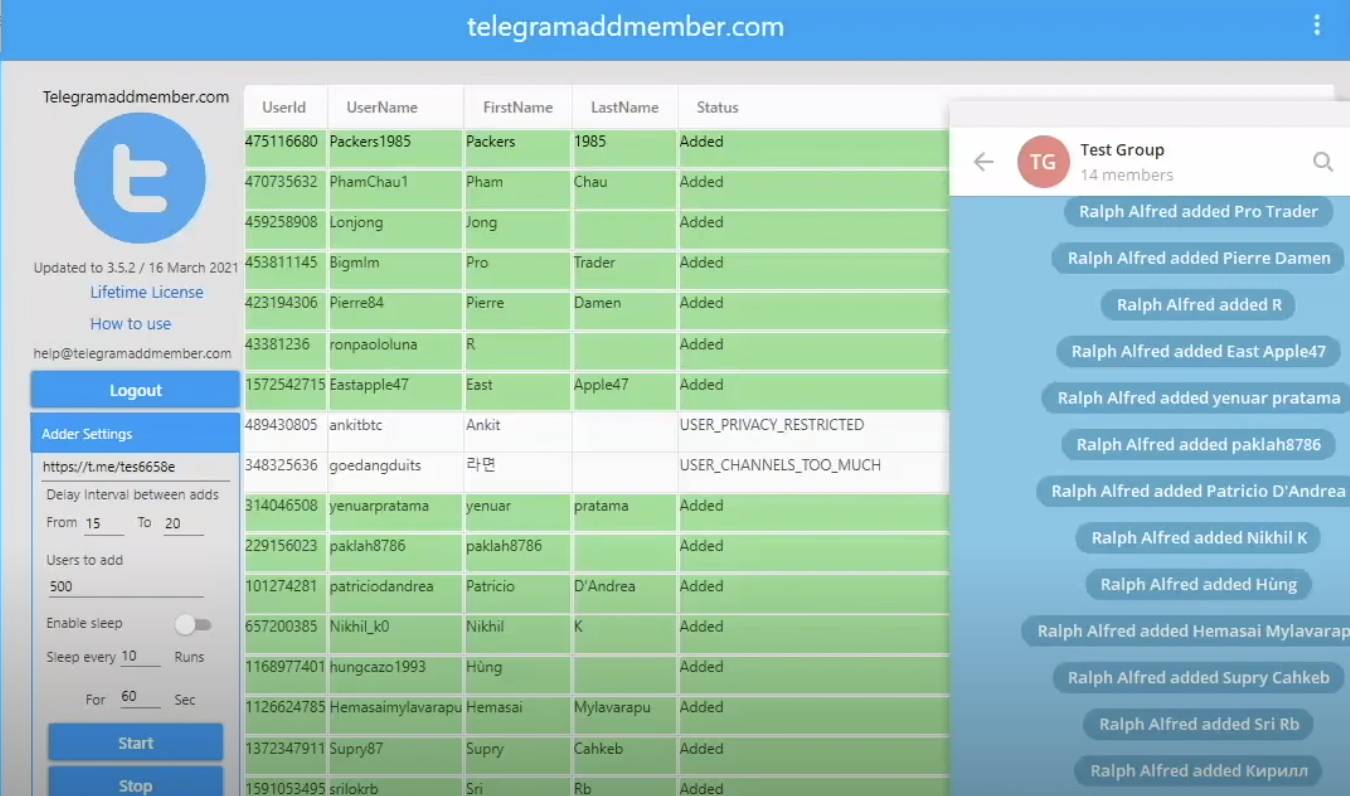 Check your telegram account limitations with telegram official spam info bot
@spambot before using our software. You need a clean telegram account
(real sim telegram account) to use this software. Use telegram group scraper
to export csv from groups. Email help@telegrammembers.com for any assistance.

Most Frequent Reasons for adding failure.

USER_ID_INAVALID : Telegram account with virtual or fake number.
CHATWRITE_FORBIDDEN : Must be admin of adding channel.
USERPRIVACY_RESTRICTED : User set account not to add.